Friday, August 31, 2018
from DIYS https://ift.tt/2LF8hFv
Posted by

Unknown
at 7:36 PM
No comments:

Thursday, August 30, 2018
from DIYS https://ift.tt/2Cc4mRc
Posted by

Unknown
at 9:26 PM
No comments:

Macro probe lens isn't exactly a new idea, and in fact, it's a favorite tool amongst underwater photographers. For those who prefer sticking to the land, though, they now have an option. Laowa, a brand known for its special photography lenses, is lev...
from DIYS https://ift.tt/2PNlAa2
Posted by

Unknown
at 8:01 PM
No comments:

Polaroid has today announced two new products. There's the Polaroid Mint 2-in-1 instant digital camera & printer and the Polaroid Mint instant digital pocket printer. The Mint 2-in-1 is a digital camera aimed at selfie shooters. It even features an "integrated selfie mirror". The Mint pocket printer is for use with your smartphone or tablet. […]
The post Polaroid launches new "Mint" digital pocket printer & 2-in-1 instant digital camera appeared first on DIY Photography.
from DIYS https://ift.tt/2oqulKO
Posted by

Unknown
at 2:01 PM
No comments:

Festivals dedicated to the celebration and modification of Vespa scooters are held in various places around Indonesia. Photographer Darren Whiteside traveled to these festivals to capture the "extreme Vespa" scene going on there. I love the creativity and ingenuity on display here. For more, here's a video tour of the 2018 festival in Kediri.
(via robin sloan)
Tags:
Darren Whiteside
Indonesia
photography
remix
Vespa
from DIYS https://ift.tt/2C44wdg
Posted by

Unknown
at 1:51 PM
No comments:

Fujifilm has new firmware updates for its X-A5 and X-T100 mirrorless cameras. The updates include new and updated features in addition to a number of bug fixes.
First up is the Fujifilm X-A5. Firmware version 1.20 adds two new Advance Filters called 'Rich & Fine' and 'Monochrome [NIR].' The 'Rich & Fine' filter is made for food and still life photography, with an emphasis on saturated colors and a slight vignette. As the name suggests, the 'Monochrome [NIR]' filter simulates the look of a near-infrared camera through selective toning of the scene.
Also included in the update is a new Square Mode, which enables 1:1 format capture and improved autofocus accuracy in AF-C mode when the shutter is half-pressed. A bug that caused the highlight warning not to show in the Info display has also been squashed, alongside a few others.
Onto the X-T100, firmware version 1.10 adds the same two new Advance Filters, Square capture mode, improved autofocus accuracy in AF-C mode present in the X-A5 firmware update. Fujifilm has also made the default ISO setting when switching between P, S, A, M, Adv modes 'Auto.'
Fujifilm also fixed an issue with the autofocus frame shifting when zooming in on the focus position display. Other bug fixes, including the aforementioned highlight warning issue, have been included as well.
You can download firmware version 1.20 for the X-A5 and firmware version 1.10 for the X-T100 on Fujifilm's website. Installation instructions are found on the bottom of the respective update pages.
from DIYS https://ift.tt/2NAIeAW
As the wedding photography industry gets more and more saturated with competition, some photographers may switch over into different niches that aren't as hot. Here's a 1.5-minute video that offers a glimpse into the work of Tom Byrd, a professional divorce photographer.
"For a lot of people, the day their divorce is finalized is the new happiest day of their life," Byrd says in the Comedy Central "Mini-Mock" (wink wink). "I encourage people to get personal, vulnerable."
Byrd says he sometimes takes the couple back to the location of their first big fight to rekindle "that energy." And instead of shooting a wedding party, Byrd's subjects are often happy divorce lawyers.
from DIYS https://ift.tt/2C0Wwtt
Posted by

Unknown
at 8:41 AM
No comments:

Sen. John McCain's children and members of the public mourned his death, together, at the Arizona State Capitol in Phoenix on Wednesday evening.
After attending a private ceremony for family and friends in the afternoon, three of McCain's seven children — Sidney, Jack and Jimmy — returned to the rotunda to hug and share stories with those waiting in line at the public viewing. According to the Arizona Department of Public Safety, some 12,000-15,000 waited in line to say goodbye in the sweltering heat, CBS News reported.
Emotional footage from a local NBC station showed mourners thanking the children for their father's service and Sidney, 51, telling one woman waiting in line, "It's so incredible that all of you are here." Another man could be heard telling Sidney, "It's the least that we can do for a great man like that."
Meanwhile Jack, 32, made the rounds offering hugs and handshakes, including one to a little boy holding an American flag.
The family and friends of John McCain paid their respects to the late six-term senator and decorated veteran earlier Wednesday, during a private memorial service at the state capitol.
Meghan McCain, the senator's daughter, and Cindy McCain, his wife of 38 years, were both at the service and wept over his casket. At one point, Cindy tenderly placed her cheek against the flag draped over her husband's coffin.
RELATED: Meghan McCain Breaks Down in Tears Over Her Father's Casket as Senator's Funeral Services Begin
The McCain family announced on Friday that the six-term Arizona senator had decided, "with his usual strength of will," to discontinue medical treatment for stage-four brain cancer.
Just one day later, McCain died at the age of 81.
RELATED VIDEO: Senator John McCain Dies at Age 81
McCain will lie in state at the state capitol through Thursday. There will then be a public procession to carry his casket to the North Phoenix Baptist Church for a 10 a.m. local time service. Senator McCain's family and friends, along with state, local and tribal officials, and business and civic leaders from across Arizona were invited to attend.
There will then be a public viewing in the U.S. Capitol Rotunda Friday afternoon before the casket is transported to Maryland for a private service at the U.S. Naval Academy in Annapolis on Sunday.
RELATED: John McCain's 2008 Running Mate Sarah Palin Is Not Invited to His Funeral: 'It's Sad'
Following her father's death, Meghan, 33, shared a touching tribute on social media.
"In the thirty-three years we shared together, he raised me, taught me, corrected me, comforted me, encouraged me, and supported me in all things," she wrote. "He taught me how to live. His love and his care, ever present, always unfailing, took me from a girl to a woman — and he showed me what it is to be a man."
Meghan and John McCainSierra Blanco Photography
"All that I am is thanks to him," she continued in her tribute. "Now that he is gone, the task of my lifetime is to live up to his example, his expectations, and his love. My father's passing comes with sorrow and grief for me, for my mother, for my brothers, and for my sisters. He was a great fire who burned bright, and we lived in his light and warmth for so very long. We know that his flame lives on, in each of us. The days and years to come will not be the same without my dad — but they will be good days, filled with life and love, because of the example he lived for us."
RELATED: Meghan McCain Shares Touching Tribute to Late Father: 'All That I Am Is Thanks to Him'
Cindy also mourned the loss on social media. "My heart is broken," tweeted Cindy, 64, minutes after her family announced the late senator's death.
"I am so lucky to have lived the adventure of loving this incredible man for 38 years," she continued. "He passed the way he lived, on his own terms, surrounded by the people he loved, in the place he loved best."
from DIYS https://ift.tt/2omD4xr
Posted by

Unknown
at 7:51 AM
No comments:

When it comes to creating a serene living space, Medellín-based firm Opus Studio put nature first in their design for the gorgeous Gozu House. Located in the small Colombian province of Antioquia, which sits in the Andes mountains, the home blends into its stunning natural environment with help from its natural stone cladding and expansive green roofs.
Sitting at an altitude of 7,200 feet, the 5,000-square-foot family home sits nested into a lush, green valley within the Andes Mountain range. The structure is comprised of three main modules, topped with two undulating green roofs meeting at the center module. The home's jagged silhouette is designed to mimic the the mountains in the background.
Related: A striking timber home with a green roof disappears into a Mexican forest
The Gozu House has a subtle presence thanks to its low, elongated volume, which, along with the natural pine wood and stone cladding, virtually camouflages the structure into its natural environment. The entrance of the home sits between the two "wings" of the design. Once inside, the entryway extends into a winding corridor that wraps around the interior, leading to the central living area and the exterior.
Large glass panels and sliding doors provide a seamless connection with the outdoor space throughout the home's layout. At the heart of the design is an open-air courtyard with a swimming pool surrounded by a large wooden deck – a fun entertainment area for socializing.
To create a home that was energy-efficient, the architects relied on a number of passive strategies. For instance, the main living space is oriented to the east to take advantage of the day's sunlight while the bedrooms face the West to provide shade and privacy. Although the dual green roofs certainly play a part in connecting the home to its surroundings, they also provide an insulative thermal inertia for the living space, reducing the home's energy needs.
Photography and video by Isaac Ramírez Marín via Opus Studio
from DIYS https://ift.tt/2on4VxC
Posted by

Unknown
at 7:36 AM
No comments:

Posted by

Unknown
at 7:26 AM
No comments:

What does it mean to be a professional photographer? Many people will assume that the tag "professional" automatically means that you take amazing photos. But is it true that only pros are great photographers? In this great video, Mark Denney discusses three reasons why you don't have to be a professional to still take great […]
The post Three reasons why you don't have to be a pro photographer to make great photos appeared first on DIY Photography.
from DIYS https://ift.tt/2NwcCfL
Posted by

Unknown
at 7:26 AM
No comments:

How do you, as a beginning nature photographer, go about improving? How do you ensure that you gain useful skills as rapidly as possible so that you can start shooting professional quality nature photography?
In reality, it's often difficult for the beginner to recognize how they should learn nature photography.
But I myself am a nature photographer, and looking back the answers to these questions are clear. So I thought I'd make a tutorial that discusses several things I wish I had known at the beginning of my nature photography journey.
Read on. The sooner you know these things, the sooner you'll begin to take consistently stunning images.
1. Photograph every day
The first thing I wish I had known when starting nature photography is extremely simple,
Photograph every day!
I cannot emphasize this enough.
If you're truly serious about improving as a nature photographer, you should try to take at least one photograph of nature, every single day. It doesn't matter if you take it with your DSLR or your iPhone. Just get out and shoot.
You've likely heard that practice makes perfect, and this is part of that. But there's more to it. By photographing every day, you'll ensure that your artistic eye remains strong.
What do I mean by that? If you photograph every day, thinking about light, color, and composition will become second nature. You'll start to see photographic opportunities everywhere.
This is exactly where you want to be as a nature photographer.
2. View the type of photography you want to create
This is a huge one, as well. If you want to create great nature photography, you have to view great nature photography.
When you view amazing photography, you develop an eye for light, color, and composition without even realizing it.
This is an essential skill for a budding nature photographer. Plus, there's an added bonus – it's really fun!
Start by looking up the type of photographs that you'd like to create. You can use a well-organized site like 500PX. Or you can just use Google. The important thing is that you find photography to look at for inspiration.
For instance, if you're an up-and-coming macro photographer, try viewing the portfolios of photographers such as Mike Moats and Kristel Schneider.
If you're a beginning landscape photographer, look at the work of Ian Plant and Thomas Heaton.
If you're a budding wildlife photographer, look to photographers such as Marsel Van Oosten and Matthew Studebaker.
Then expand from there.
The purpose isn't to memorize their images so that you can copy them in the field. Rather, the goal is to appreciate great imagery, while recognizing (if only subconsciously) what makes it great.
The goal is also to get inspired.
3. Light matters more than you think
I've emphasized the need to practice photography every day, and that truly is essential. However, when practicing, there's something extremely important you need to consider. That is the light.
I'll state it plainly. Photograph the two hours after sunrise, the two hours before sunset, and during midday only if it's cloudy.
Otherwise, stay indoors.
This generally takes some retraining of the brain. It's easy to think to yourself, "It's such a nice sunny afternoon; I should get out and photograph!"
But you need to resist this thought. Because photographing during a sunny afternoon will result in harsh, contrasty images that are almost never desirable in nature photography.
Start spending time observing the quality of the light. Notice how nicely illuminated your subject is when the sun is low in the sky. Notice how lovely and soft the light is on a cloudy afternoon. Notice how harsh the light is under the midday sun.
As a beginning photographer, I often forgot about this rule. So my photographs paid the price. I have thousands upon thousands of photographs that are simply unusable because of the harsh sunlight.
Memorize the rule. You may not be able to see such a difference in your images at present. But in a few years, you'll thank me!
4. Gear matters less than you think
While light is more important than you think, gear is also less important than you may imagine.
You might think that gear is essential. You may ask me, "Jaymes, if my gear really isn't important, then why do you spend so much time reading gear reviews and upgrading your equipment?"
But my response is this: gear does matter. High-quality lenses will allow you to capture the detail on a singing bird or the movement of sparring polar bears.
High-quality cameras will allow you to photograph a wolf under the cover of twilight or a hawk flying directly above.
Yet gear is nothing without the photographers that wield it. A good photographer can get stunning images with any equipment. Whereas a bad photographer cannot create stunning images, regardless of their gear.
So focus less on making sure you have the right equipment. Instead, practice using the equipment you do have. Try to eke out as much as you can from it.
Eventually, if you work hard enough, you will get beautiful images, high-quality gear or not.
5. Most of the images you take will be terrible
Beginning nature photographers often have a dangerous misconception about nature photography. That is that the best photographers rarely take bad images.
This belief can lead to discouragement on the part of the budding photographer.
This type of abstract photograph comes amid a huge number of deleted images.
After looking through your memory card, to find that only you've managed to nail a single image (out of a hundred!), you may want to give up.
Don't.
Why?
Because most of the early images you take will be terrible, and that's okay. This is true for nature photographers of all levels. Of course, at the higher levels, the nature photographer's standards are higher, but the tip still applies.
This is true for me, as well.
I go on dozens of photo shoots each month and take around 600 images per shoot. Yet I'm happy if I get a single image..
from DIYS https://ift.tt/2LFdgWL
Posted by

Unknown
at 7:16 AM
No comments:

from DIYS https://ift.tt/2C26daU
Posted by

Unknown
at 3:21 AM
No comments:

from DIYS https://ift.tt/2BXcTY3
Posted by

Unknown
at 3:21 AM
No comments:

Portable external SSDs are still in their fairly early days, as far as adoption goes. But that isn't stopping companies like Samsung from making them bigger and faster already. Samsung's T3 and T5 SSDs have proven to be quite popular, but the new Samsung X5 SSD really takes it to the extreme offering transfer speeds […]
The post Samsung announces the new X5 super fast 2.8GB/sec external SSD appeared first on DIY Photography.
from DIYS https://ift.tt/2NsEeCy
Posted by

Unknown
at 3:11 AM
No comments:

So I'm down at the dock at the cottage and I decided that I wanted to snap a photo of my coffee to post a fairly typical, quick and easy Instagram banger. Since the purpose of this photo was straight to social, I arranged the composition and then pulled out my phone to snap the […]
The post Bokeh or Nokeh – What Is Your Preference (and Does It Really Matter)? appeared first on DIY Photography.
from DIYS https://ift.tt/2PR1mwe
Wednesday, August 29, 2018
Nikon has announced the new D3500, the lightest and "friendliest" DSLR ever made by the company. The entry-level camera replaces the D3400 and is nearly identical internally. Outwardly, however, the D3500 is noticeably more portable.
Like the D3400, the D3500 features a 24.2-megapixel DX-format CMOS sensor, an EXPEED image processor, 5fps continuous shooting, a native ISO range of 100-25600, an 11-point autofocus system, an in-camera Guide Mode for beginners, Effects Modes for creative styles, a pop-up flash, Full HD 1080p 60fps video recording, SnapBridge Bluetooth connectivity, and a 3-inch 921K-dot LCD screen.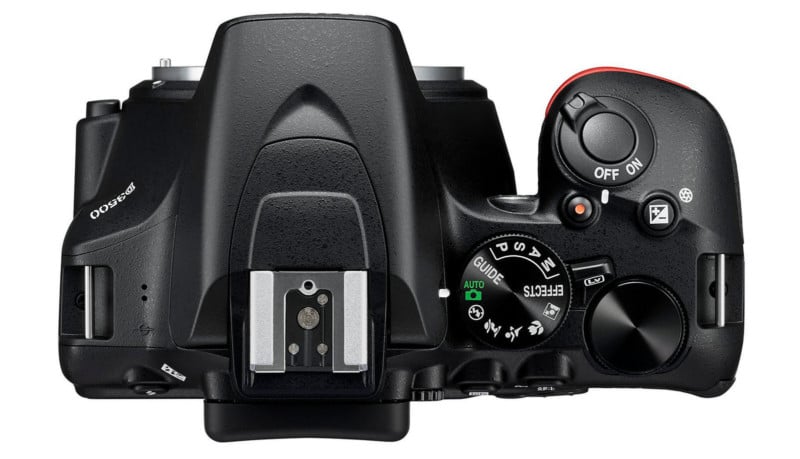 The top of the new D3500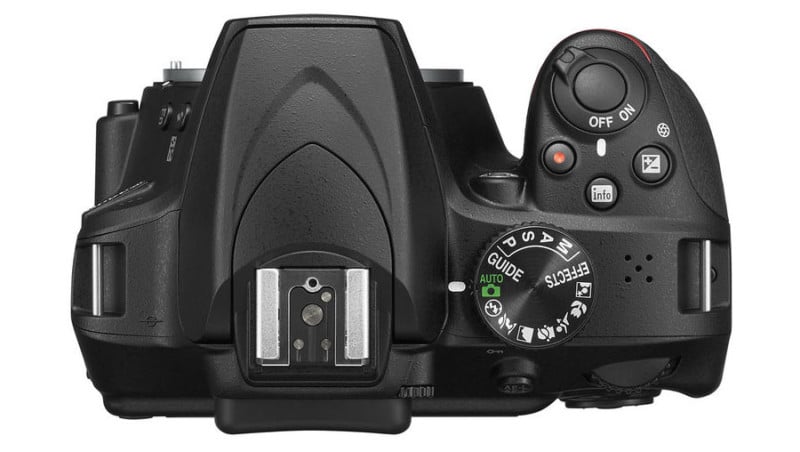 The top of the previous D3400, which the smaller D3500 replaces.
The main thing that's different between D3500 and D3400 is the smallest size and redesigned user interface. The D3500 features a body design that's extremely similar to the D5600 except for a few button placement differences and the lack of a Vari-Angle touchscreen. The playback button is larger, and the most frequently-used controls are all found on the right side of the LCD screen now.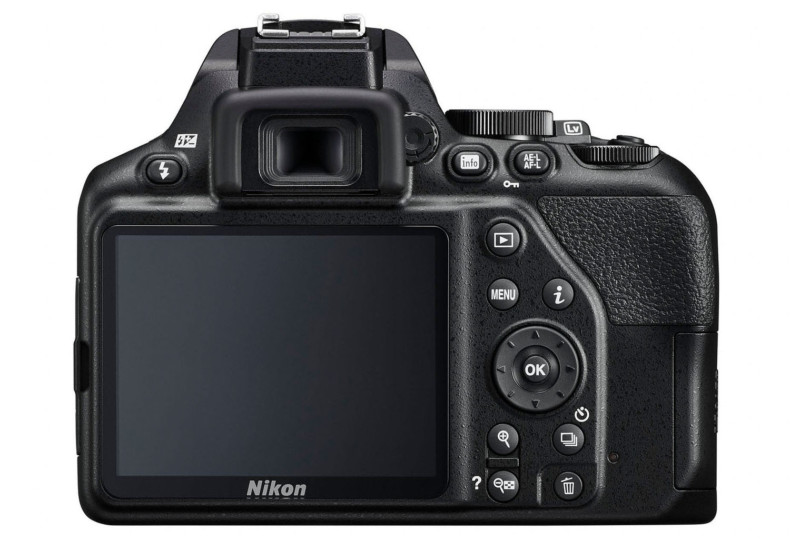 The back of the new D3500
The back of the D3400.
These physical changes have made the D3500 about 0.24in (5.5mm) thinner (2.76in/70mm vs 3in/75.5mm) and 1.06oz (30g) lighter (12.87oz/365g vs 13.93oz/395g).
And while the D3400 is rated for 1,200 shots per charge, the increased battery life of the D3500 gives it a 29% boost to 1,550 shots per charge.
"The Nikon D3500 is ideal for consumers who are looking to easily capture the kinds of images that their smartphone simply cannot match, and share them seamlessly with family and friends," says Nikon EVP Jay Vannatter. "The D3500 reaffirms our commitment to releasing convenient DX-format DSLR options for those just discovering photography."
Here are some official sample photos captured with the new D3500:
ISO 200
ISO 6400
ISO 200
ISO 1000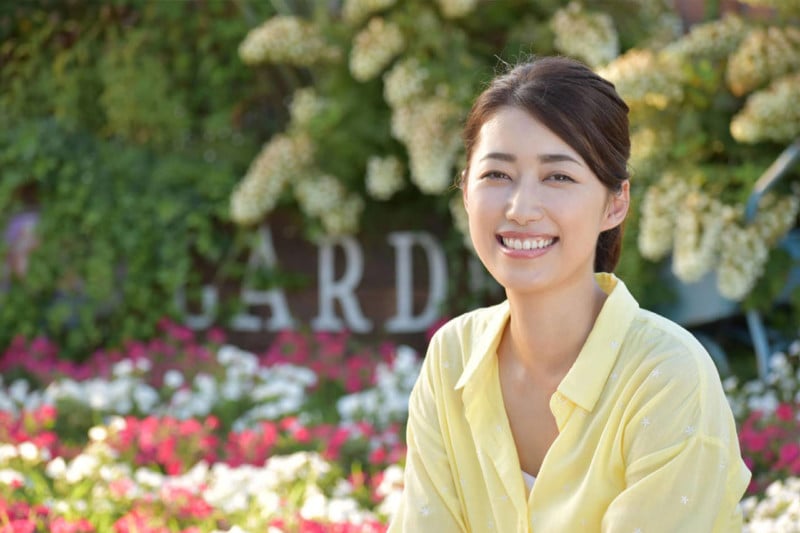 ISO 400
The Nikon D3500 will be available with an 18-55mm f/3.5-5.6G VR kit lens for $500 or with the 18-55mm and an additional 70-300mm f/4.5-6.3G ED lens for $850. Both bundles will hit store shelves in September 2018.
from DIYS https://ift.tt/2PgGRIk
from DIYS https://ift.tt/2wqu7aM
As charming and fun as taking instant photos with an analog camera is, the world is digital now, and if you can't post your shots to Instagram, they might as well not exist. That's why Polaroid Originals (formerly Impossible) has returned with the

... and more »
from DIYS https://ift.tt/2BYdZmj
from DIYS https://ift.tt/2N2UQ71
Posted by

Unknown
at 5:21 PM
No comments:

from DIYS https://ift.tt/2LCWh7a
Posted by

Unknown
at 5:21 PM
No comments: